Bringing Heart To IT – PivIT Global Gives Back To Foster Care Community
by PivIT Global, on Nov 8, 2017 8:00:00 AM
PivIT Global partners with Embrace Oregon to Host Appreciation Lunch for DHS Foster Care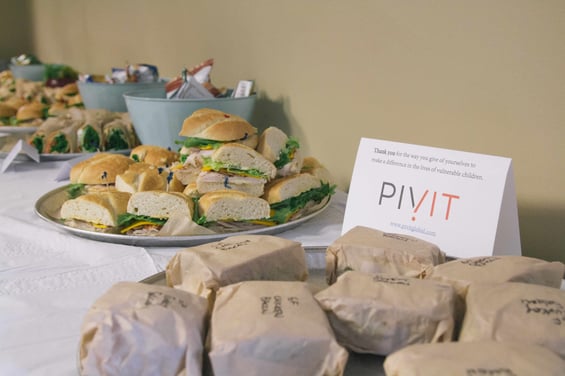 FOR IMMEDIATE RELEASE:
PORTLAND, OR – (November 8, 2017) PivIT Global, a leader in IT hardware solutions, has fulfilled its first task in its mission to give back to the foster care community. On Wednesday, November 1st, PivIT partnered with Embrace Oregon to provide lunch and prizes for more than 150 Oregon Department of Human Services (DHS) care workers in North Clackamas county.
PivIT Global co-founder, Mike McKay, is quick to point out that it's the DHS Staff that deserve all the credit. "Today was a really special day for the team at PivIT Global. It's been a core mission of PivIT Global to partner with our clients to provide appreciation events like this. We want to personally thank our employees, our clients, and the team at Embrace Oregon for their help in making it happen. This luncheon was just a small way for us to show our appreciation for the DHS team who work tirelessly to care for foster children throughout Portland."
Norene, a program manager for the North Clackamas DHS, said: "We are still basking in the warmth of your family's beautiful presence and extraordinarily generous gift of lunch and raffle this afternoon! Everyone was so touched by your family, your exceeding kindness, and humbled by your acknowledgment of staff. As a manager, it was so uplifting to see staff gathered in laughter and conversation and a genuine break in their day! Thank you to PivIT, for blessing us in this way. I can't imagine a much better way to start this month of gratitude! You have our deep and heartfelt thanks."
PivIT Global, based in Santa Barbara, has a goal of organizing and sponsoring foster care appreciation events like this throughout the US. The PivIT Global mission is to partner with clients to serve a social purpose in local communities. The event this week was another example of the PivIT Global mission in action.
Non-profit organization Embrace Oregon (www.embraceoregon.org) connects caring individuals and families with vulnerable children in the tri-state area of Washington, Multnomah, and Clackamas counties. Embrace helps bridge the gap between the local community and the social service agency by educating and supporting families who want to donate or become foster families to help children in need.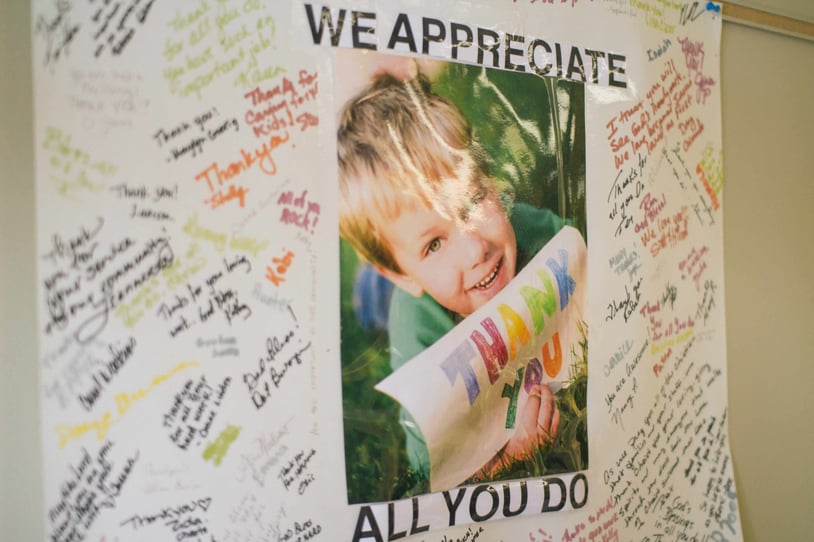 For more information on our Foster Care appreciation events and outreach, or to have your charitable organization considered for philanthropic benefit, please email us at hello@pivitglobal.com