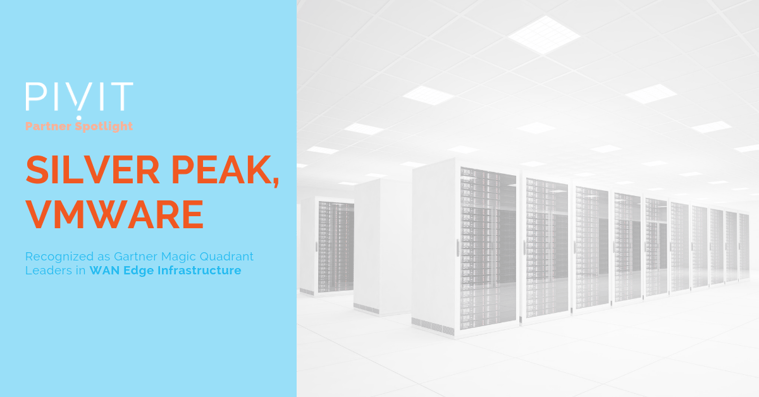 PivIT Global - industry leading provider of infrastructure, maintenance and services for enterprise networks and data centers - is proud to congratulate two of its partners, Silver Peak and VMware, in being recognized as Leaders in Gartner's Magic Quadrant for WAN Edge Infrastructure.
In addition to providing infrastructure, maintenance and services solutions to its customers, PivIT Global has partnered with providers of network automation and remote management solutions. Silver Peak and VMware, two partners of PivIT Global, were recently recognized by Gartner as leaders in WAN Edge Infrastructure. Also recognized in the report were PivIT Global partners Riverbed, Fortinet and Juniper Networks.
As you are evaluating and exploring different providers for your SD-WAN strategy, PivIT Global can help bring the best-of-breed and Gartner recommended OEM's to the table all while helping create alternative-deployment solutions to get the technology to the places you need it, ready for implementation right out of the box. Contact PivIT Global today to explore your options or create a solution unique to your SD-WAN needs.
Want to read the report? Click here to be redirected to Gartner's report.
To learn more about PivIT Global please click here.