PivIT Global Expands OEM Partnerships With Some Of The Best In The Industry
by PivIT Global, on Mar 26, 2018 8:30:00 AM
PivIT Global is proud to announce the continued expansion of OEM partnerships with some of the leading names in the IT Infrastructure space –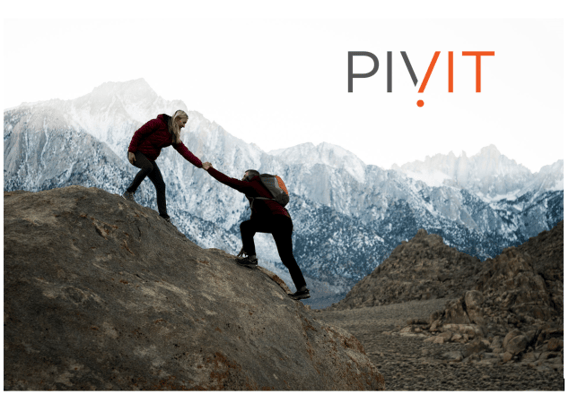 Dell/EMC, HPE, Fortinet, Ruckus, Brocade, A10 Networks, Aruba, Ciena, Nimble, OpenGear, Mellanox, Cumulus, ServerTech, APC, Plantronics, and many more.
"We are extremely excited to be working with PivIT Global. It's not often you get the opportunity to work with a seasoned group of professionals who provide the level of customer satisfaction that the PivIT Global team does. PivIT Global fits the A10 profile of working with the best of the best." – Joe Clark, Channel Manager, A10 Networks
By growing its OEM partnerships, PivIT further cements its unique position in the market as an end-to-end solutions provider. In addition, PivIT's Asset Recovery program allows clients the ability to trade-in older, depreciated IT assets towards the purchase of current infrastructure needs.
"It's an exciting time at PivIT Global" says Erin Ohlgren, VP of Sales "Watching our product portfolio come together with some of the best names in the industry further validates PivIT Global as a market leader. Our goal is to assist clients in finding creative ways to free up capital by selling off older or under-utilized assets, applying that credit to new OEM hardware purchases through PivIT, as well as, leveraging pre-owned modules and PivIT-branded OEM compatible optics to help significantly drive down overall CapEx costs. This winning combination can help drive project costs down by as much as 50% beyond already aggressive OEM discounts; giving our clients the ability to innovate in the ever-changing and challenging IT space." – Erin Ohlgren, VP of Sales
Full List of PivIT's OEM Partnerships:
Dell/EMC * HP * A10 Networks * Ciena * Nimble * Fortinet * OpenGear
Mellanox * Cumulus * Ruckus * Aruba * APC * ServerTech * Brocade * Plantronics