PivIT Global's Justin Sparks and Joe Zender speak at Westmont College's Executive Mentorship Lunch
by PivIT Global, on May 6, 2019 3:45:00 PM
This past March, selected students, enrolled in Westmont College's Economics and Business majors, attended the Executive Mentorship Lunch where two of the founding-parters from PivIT Global spoke to students on the Westmont campus in Santa Barbara, California.
Professors Rick Ifland and Marty Asher hosted the event and invited Justin Sparks and Joe Zender to speak to the students, regarding their alumni status from Westmont College and their decision to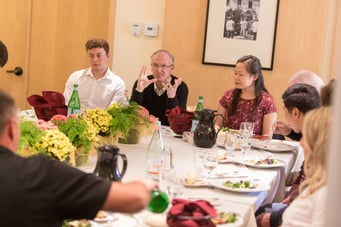 headquarter their business, PivIT Global in Santa Barbara.
Sparks, a founding partner and CEO, shared the story of the founding of the company while Zender, a founding partner and VP of Strategic Accounts, shared practical business strategies and insight to both launching and running a company in today's ever-changing business landscape.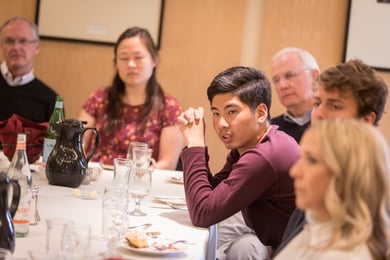 PivIT Global aims to transcend traditional norms of the IT VAR model by providing its clients with a complete range of offerings including enterprise and carrier grade IT infrastructure, third-party maintenance solutions for global networks and professional services to customers looking to expand the reach of their networks without additional resources. As it often says, PivIT Global is not in the business to push product like some in its industry, but rather to provide solutions-based sales and support to meet the unique needs of its global customer base.
PivIT Global is committed to doing 'more than IT' and hosts charity and appreciation events for foster care communities and organizations across the country throughout the year to give back to an often overlooked, but incredibly important, community. Founded in 2017 by Westmont College Graduates Troy Jacobsen, Mike McKay, Justin Sparks and Joe Zender, PivIT Global has grown to nearly thirty employees and supports clients in over 160 countries globally.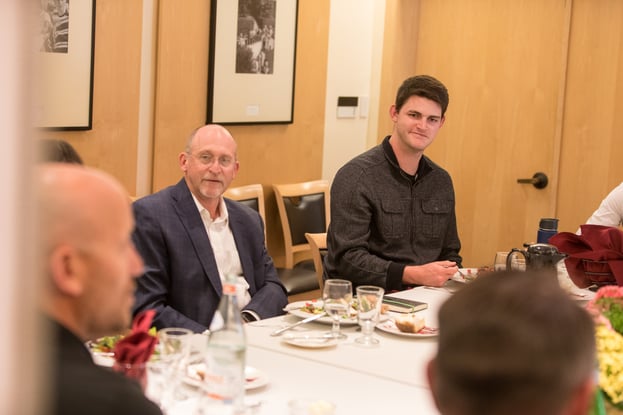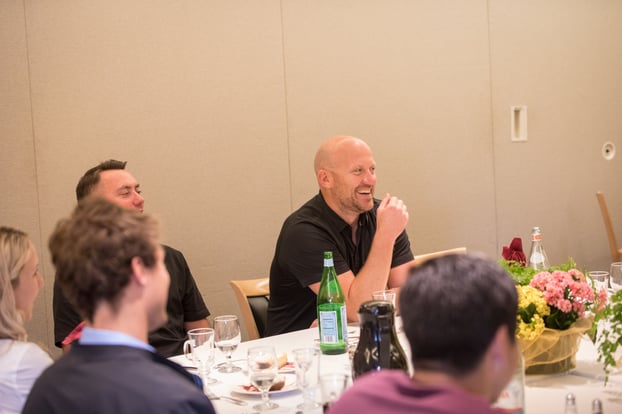 Thrilled to have the opportunity to speak to those in the next generation of business leaders, Sparks had this to say about the event, "It was truly a pleasure to not only be asked to participate in such a unique event but also to visit Westmont, a place I once called home, and give back in a capacity that hopefully will impact students beyond their studies at the amazing university."
(Special thanks to Westmont College for providing the images used in this announcement)