A Week of Putting the Mission To Work
by PivIT Global, on May 17, 2019 11:17:19 AM
This week PivIT Global was privileged to be a part of three outstanding community events in both Santa Barbara, CA (headquarters) and Portland, OR (distribution center). PivIT is known for its passion of giving back and leveraging their business presence to make their local communities a better place.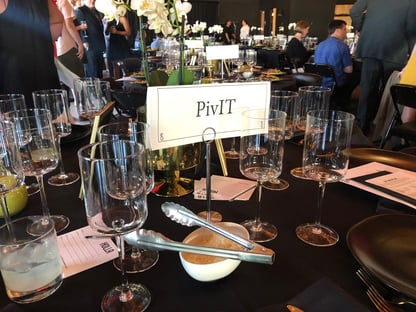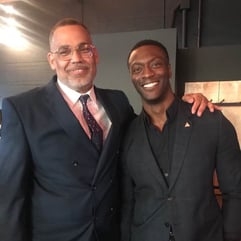 The first event in which PivIT participated was the Holla Mentors Annual Gala, in Portland, Oregon on May 11, 2019. This event highlighted black and brown community advocates including rapper @miccapes, spoken word artist Mercedes Munoz, and celebrity keynote speaker, Aldis Hodge. PivIT is thrilled to support the Holla mission to facilitate life-on-life mentorship for black and brown children within Portland, OR with black and brown mentors.
Next, PivIT showed up on May 13, 2019 as a corporate sponsor for "Will's Tourney", an annual golf tournament to help fund a scholarship awarded to an incoming Westmont freshman student who embodies Will Weirsma's legacy of collaboration, team spirit, and servant leadership. These three character traits line up perfectly with PivIT's corporate culture. The company is honored to support such a worthy cause at the alma mater of its four founding partners (Troy Jacobsen, Mike McKay, Justin Sparks and Joe Zender).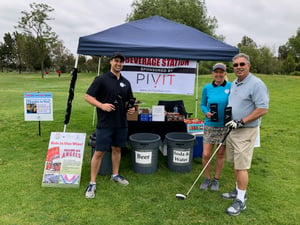 Corporate sponsorship of the Boys & Girls Clubs of Huntington Valley (BGCHV) annual JMG Golf Tournament on May 15,2019, rounded out the exciting Give Back week for PivIT Global. BGCHV provides award-winning youth development programs that help kids succeed in school and in life. This event helps raise more than $100,000 to help fund these important programs.
With its top of mind commitment to doing more than IT, PivIT believes their employees' professional lives ought to reflect the core values of their personal lives. Giving back is at the core of who PivIT's team members are. Holla Mentors, Will's Tourney, and Boys & Girls Club of Huntington Valley are three organizations making a big impact in their communities. Magic happens when the mission of these outstanding organizations and the commitment of PivIT Global align.