Which LAN-CT Fits Your Network Best: Cisco AIR-CT5508 vs AIR-CT5520?
by Darin Knobbe, on Apr 24, 2020 2:30:00 PM
No doubt,
the Cisco 5500 series is part of the next generation of wireless networking. With many services and flexibilities, this wireless LAN controller can grow as you grow. The 5500 Series is part of the Cisco Unified Access Solution and is ready for 802.11ac Wave 2. This series has the fluidity that your medium to large size organization needs.
But how do you know which product in this series is exactly right for you and your organization? Which one meets your organizations' network infrastructure needs best?
To help you determine that, we've put two Cisco Wireless Controllers side-by-side. Now you can decide which product is right for you and your organization's unique needs. So, let's take a deep dive into the AIR-CT5508 with the AIR-CT5520.
Cisco AIR-CT5508 Controller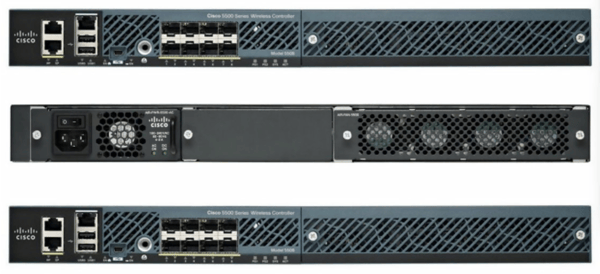 Cisco 5508 Wireless Controllers deliver reliable performance, enhanced flexibility, and zero service-loss for mission-critical wireless. Interactive multimedia applications, such as voice and video, can now perform flawlessly over the wireless network. Clients can now conveniently roam with no service interruption. Flexible licensing allows you to easily add access point support or premium software features.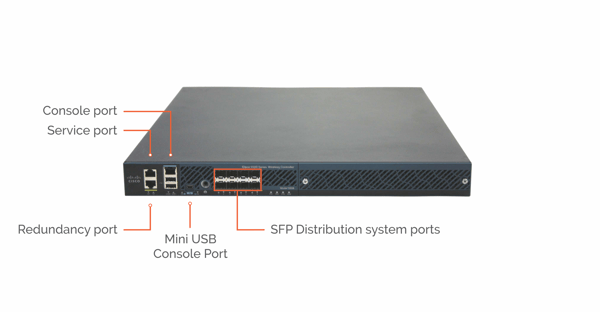 Cisco 5508 Maximum Performance and Scalability
Supports up to 500 access points and 7,000 clients per controller

Supports both 802.11n and 802.11ac networks

Ability to manage 500 access points simultaneously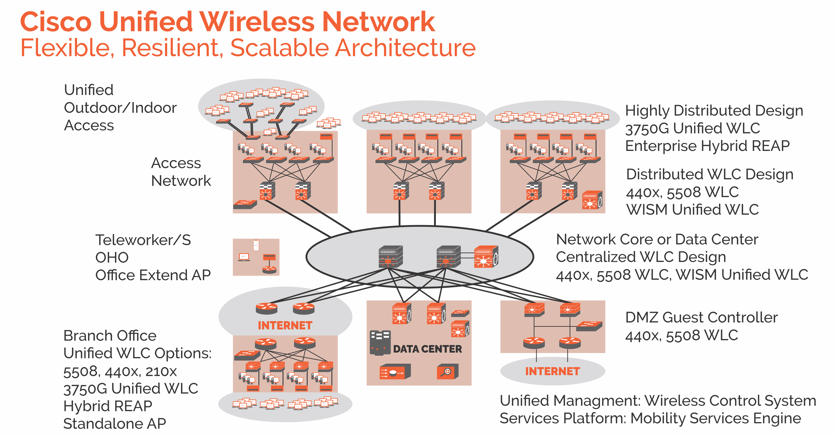 5508 Improved Mobility and Services
Reliable connections even in the most demanding environments
Larger mobility domain for simultaneous client associations
Uninterrupted network access when roaming
Consistent streaming video and reliable toll-quality voice
Licensing Flexibility and Investment Protection
You have the option to add additional access points and feature licenses over time as your network grows.
Scalable and Secure Teleworking Solution
Cisco Office Extend broadens the corporate network to teleworkers, full- and part-time home office workers, and mobile contractors using a wireless access point and controller. It provides secure, rich wireless network services to employees regardless of their location.
Cisco 5520 Wireless Controller
Cisco 5520 Series Wireless LAN Controller is a highly scalable, service-rich and flexible platform compared to the 5508. It works best for medium to large organizations deployed in campus/ core networks. As a part of the Cisco Digital Network Architecture, the 5520 is optimized for 802.11ac Wave 2.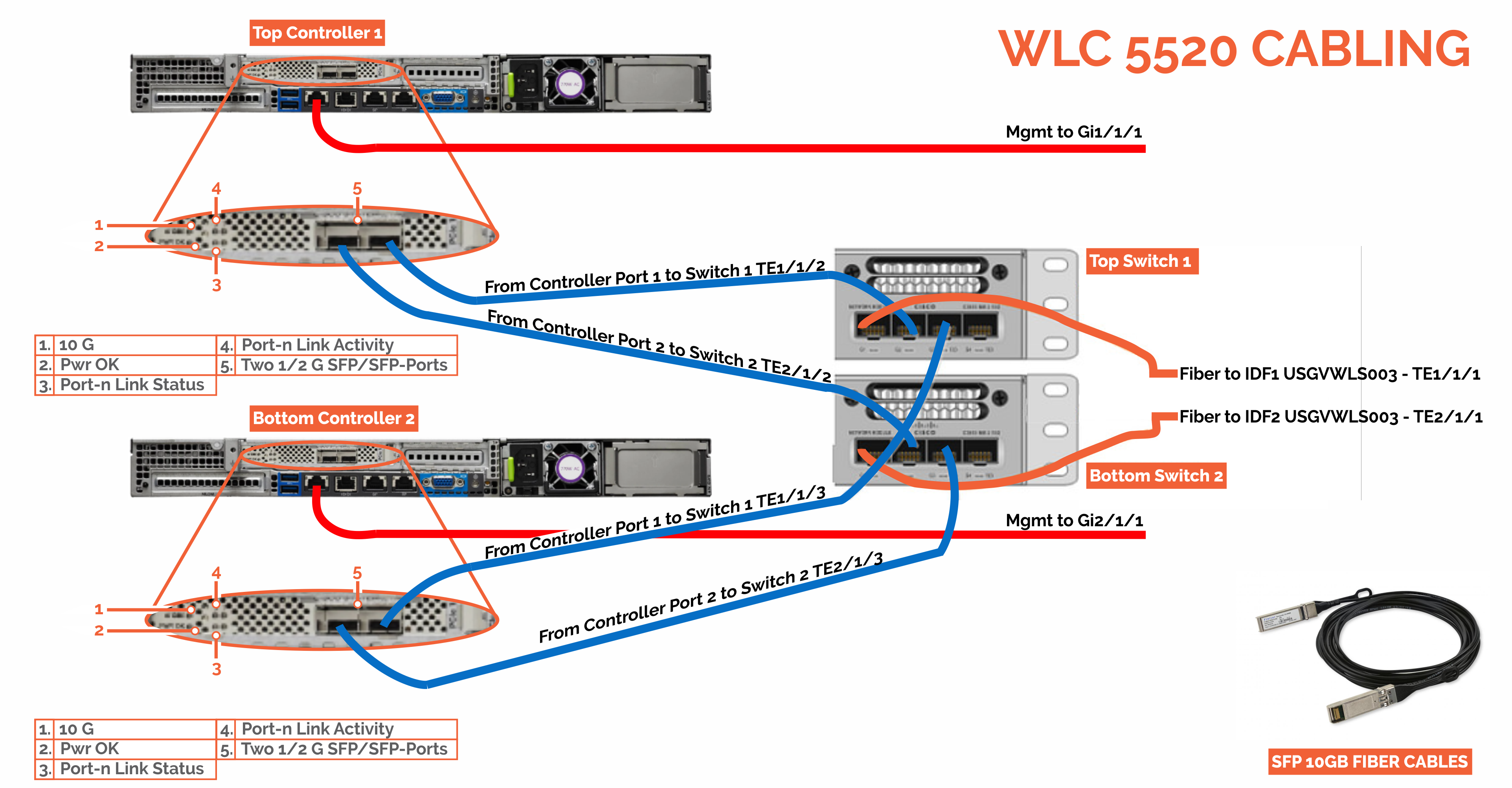 Networking Capabilities
As a part of Cisco Digital Network Architecture, the 5520 Series Wireless LAN Controller provides us real-time communications between Cisco Aironet access points, Cisco Prime Infrastructure, and Cisco Mobility Services Engine. It is also highly compatible with other Cisco controllers.
The 5520 Series Comes with Integrated Services
Provides Application Visibility and Control (AVC). It also provides granular classification and prioritization of thousands of business-critical apps with dynamic protocol updates
Provides controller Location-aware Bonjour and Chromecast support services across a Layer 3 network at a user and device level
The embedded Policy Classification Engine offers simplified BYOD with native device profiling and onboard services
Software-defined segmentation with Cisco TrustSec reduces access control list maintenance, complexity, and overhead
5520 Series Offers Exceptional Scalability
Supports up to 1500 access points and 20,000 clients

Optimizes 802.11ac Wave 2 next-generation networks with 20 Gb throughput

Consolidates multiple controllers into one with a single point of touch
Support is centralized, distributed, and meshes deployments in data center and campus
Can deploy as Cisco FlexConnect in sites with up to 100 access points in up to 1500 groups
The 5520 Series Brings High-Availability to the Table
High-availability features mean no incremental system downtime

Uninterrupted application availability through sub-second failover for access point and client failover

Provides dual-redundant Gigabit or 10 Gigabit Ethernet connectivity

Works as solid state device-based storage-no moving parts

Optional redundant, hot-swappable power supply

Enhanced system uptime with fast system restarts
Cisco provides a wide range of wireless controllers and access points that can support wireless functions in organizations of all sizes. It includes branch offices for small and medium businesses and efficiently services large campus and service provider environments as well.
Here at PivIT Global we want to help you find the right infrastructure to best set your business up for success. We have a team ready to answer any questions or to chat more about comparing the AIR-CT5508 and 5520 controllers to suit your needs! Need to get in touch quicker than a phone call? No worries, leave a quick comment below.